Introduction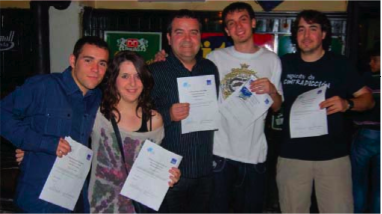 April 19 was the day that we were supposed to arrive to Austria, to start the programme. However, the intervention of an Icelandic volcano filled the skies of all Europe with ashes. We had to wait 3 more days to go, but finally we could fly and get to Sankt Pölten.
Thereafter, it began what would be a great experience for all, both personally and in terms of learning. With talks of interest such as Ethics, Networking laboratories, and especially, with the most hours spent but we most enjoyed: the laboratories and forensics work.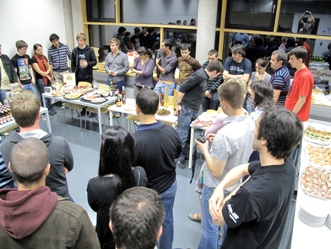 Furthermore,
in the freetime we also spent really good times, discovering Vienna, bowling, dining, partying ...
And meeting people from other countries, learning their customs and learning other languages
In fact, all started with the European Evening, where we could enjoy all kinds of products from different countries: Belgium, Turkey, Poland, Austria, Portugal and Spain.
This scholarship is an excellent opportunity, to travel, meet new people, practice languages and acquire new knowledge in ours, which is the computering, and in other subjects related to our studies.